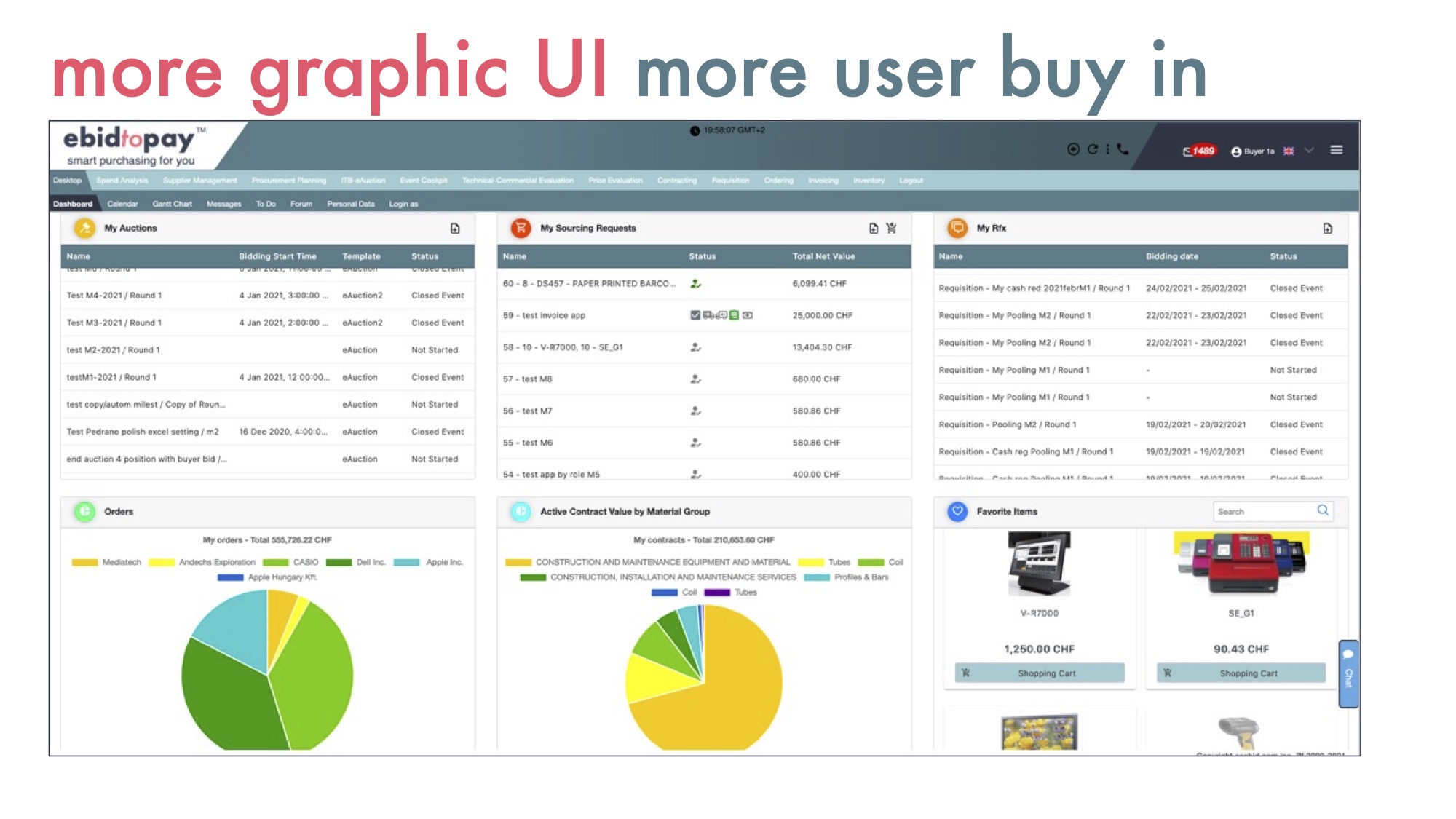 Easy to use, fantastic UI, full scope - simply a great choice!
Are you looking for a solution that is intuitive and easy to use? Do you need a solution that covers everything? Do you need a solution that immediately saves you time and effort? 
This is ebidtopay. Let us give you some examples:
with us you need far less clicks. You can create an RFQ on a single screen. 
with us you have autosave of your changes and do not have to click a submit button
with us you can use the same questionnaires for RFQ, Auctions, Supplier Evaluation and Supplier Assessment
with us you order on the same screen products from suppliers and from
the company´s warehouse stock
with us you can use "Excel-Positions" for quoting, allowing you to easily adapt proven Excel sheets you have in the past exchanged with suppliers via email
PurchasetoPay is seamlessly integrated with Sourcing and Contract Management
a requisition can be flipped with one "click" into an RFQ or Reverse Auction
an RFQ- or Auction-Awarding can create with one "click" a Contract
in P2P you can call-off likewise catalogs, free-form requests, temporary labor from a Frame Contract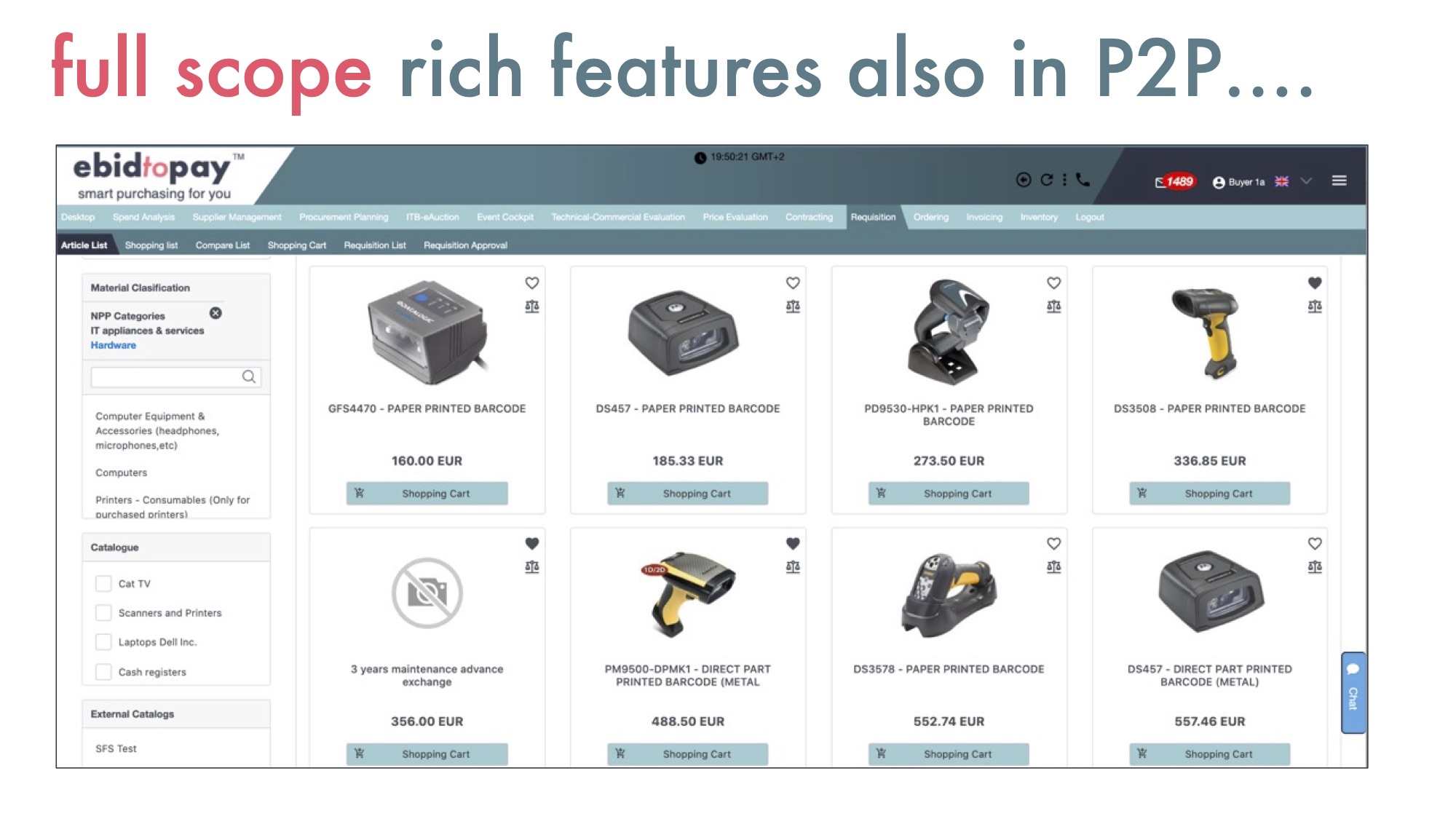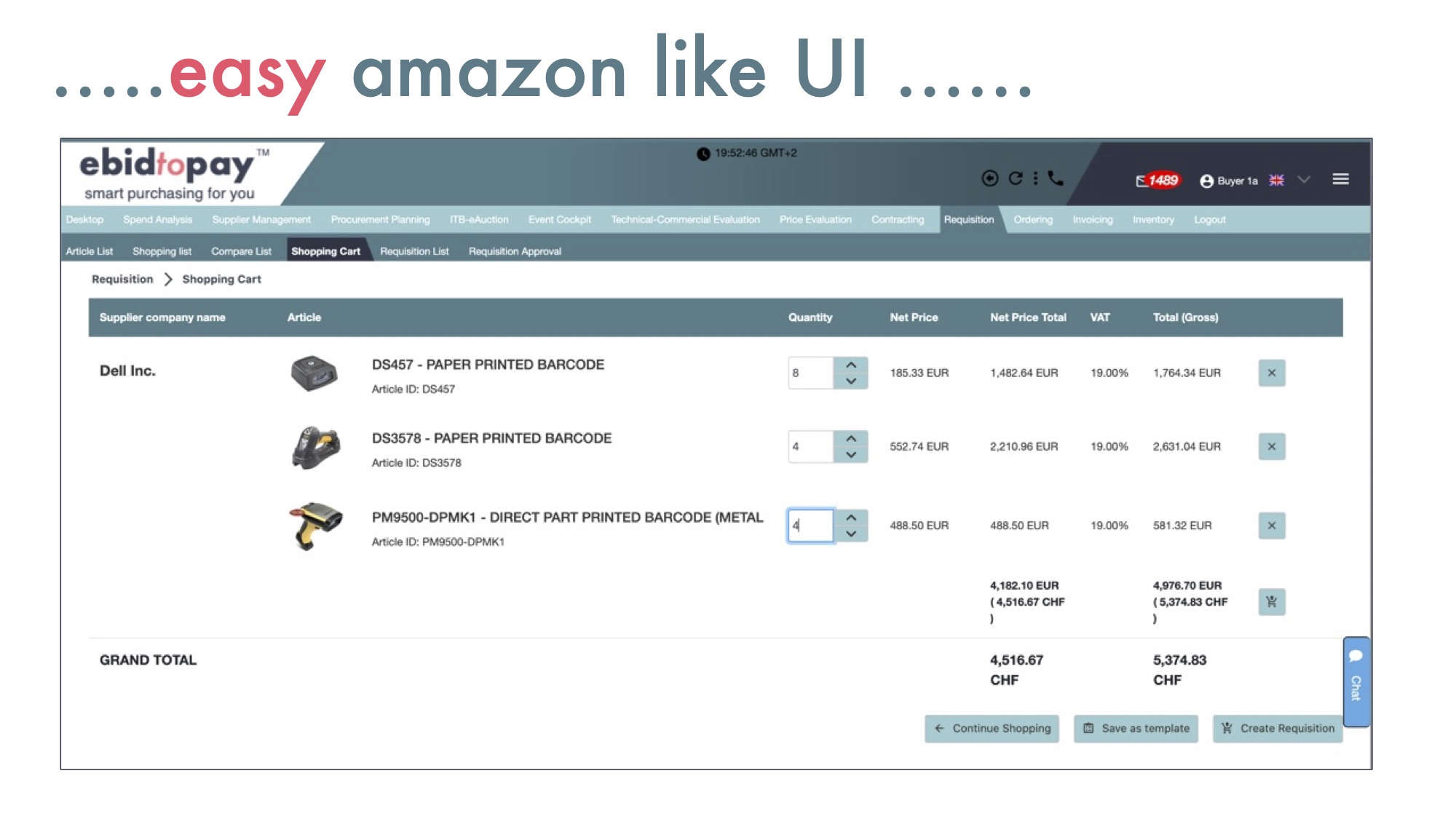 Approvals are very graphic, showing clearly the process, the status of approval and the steps to come. You can both approve on your smartphone and on your PC/laptop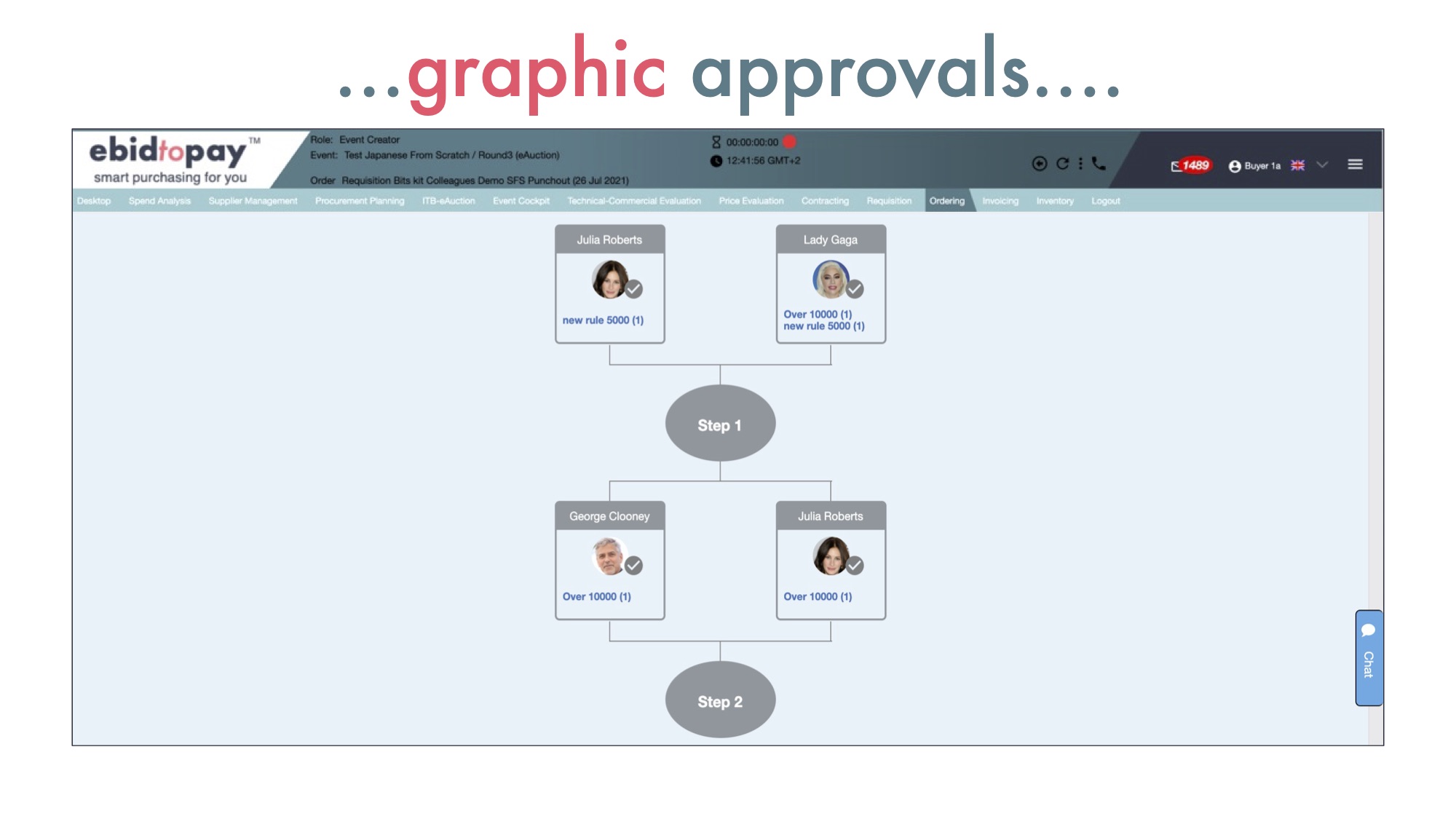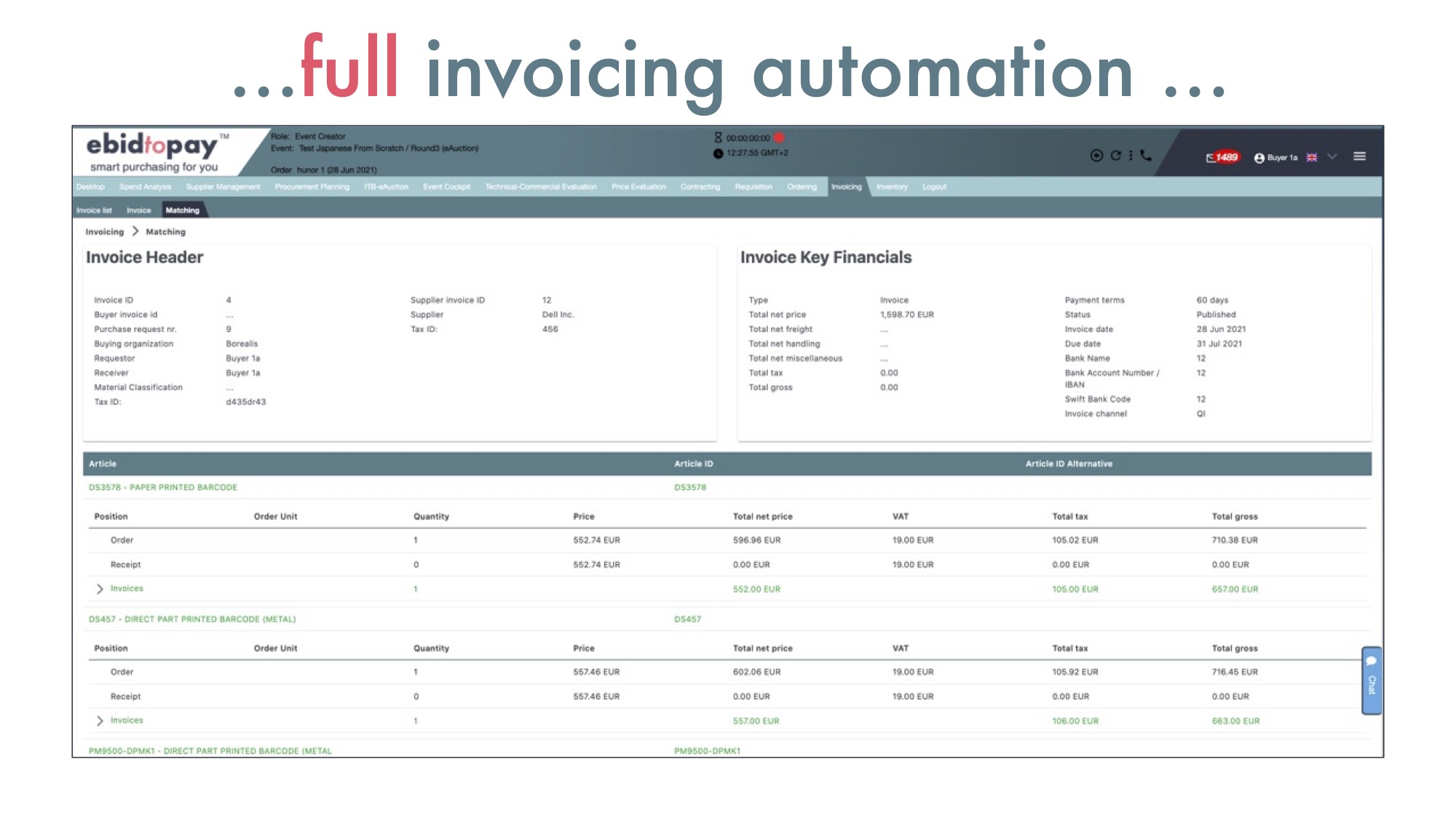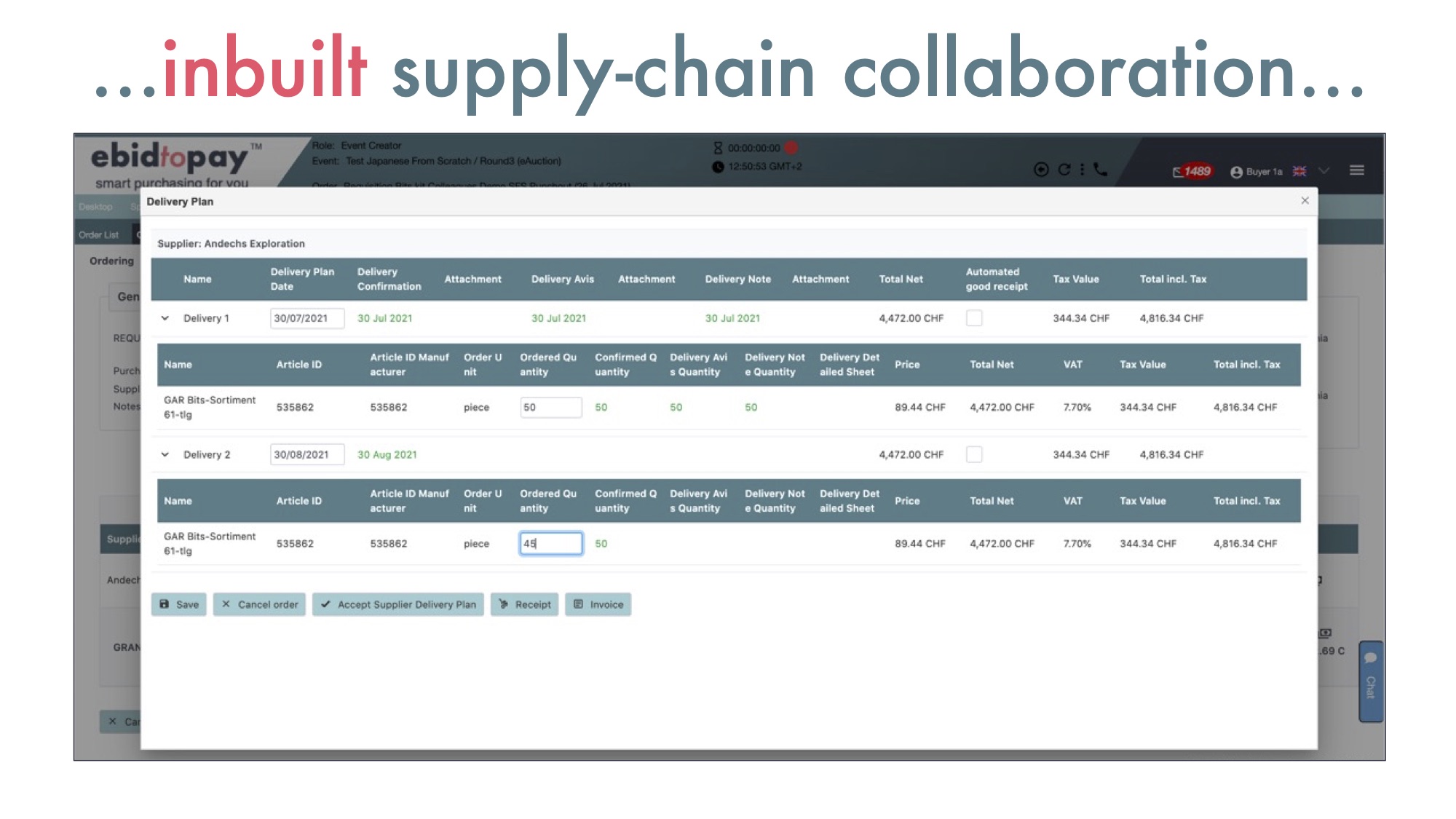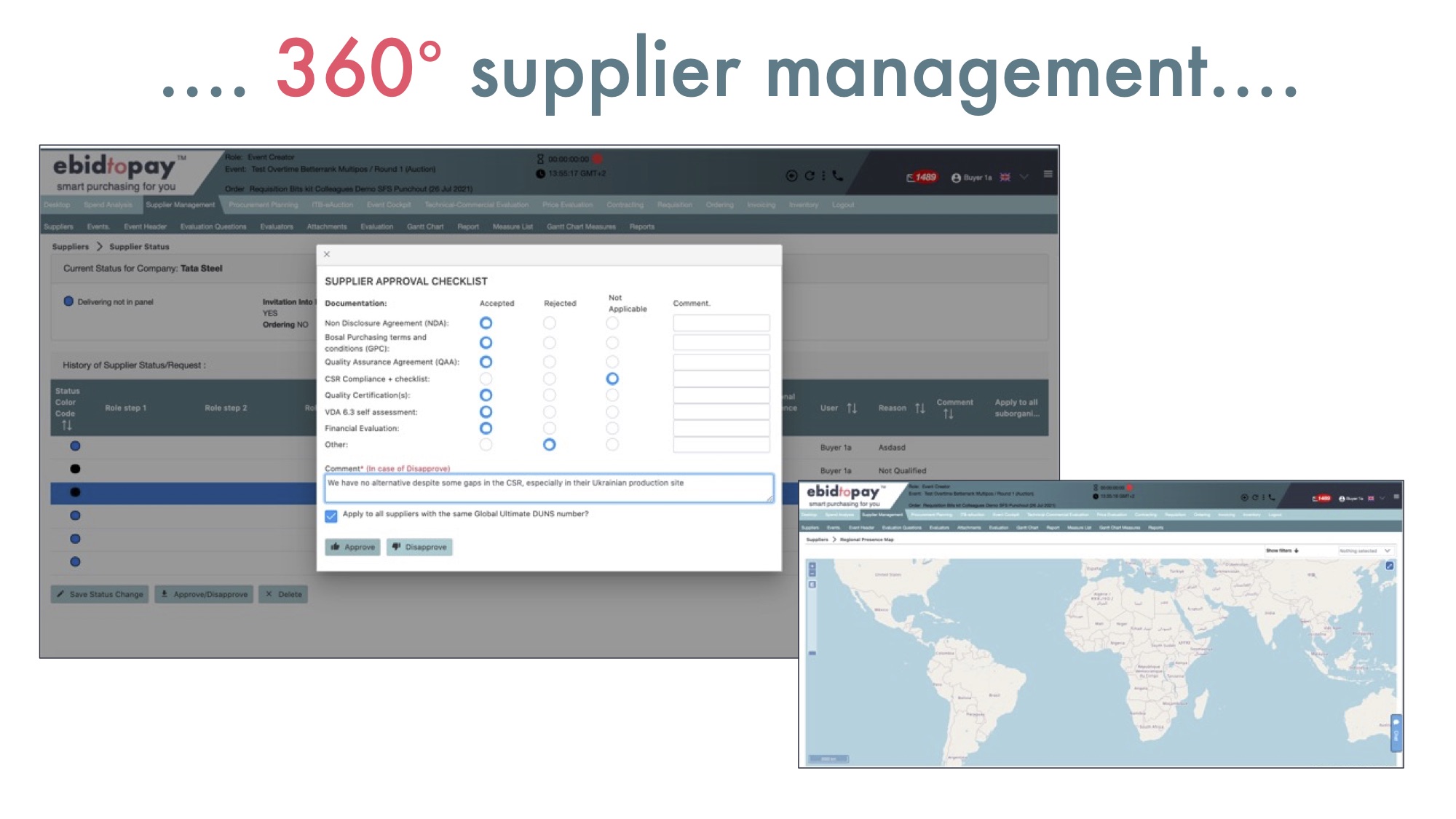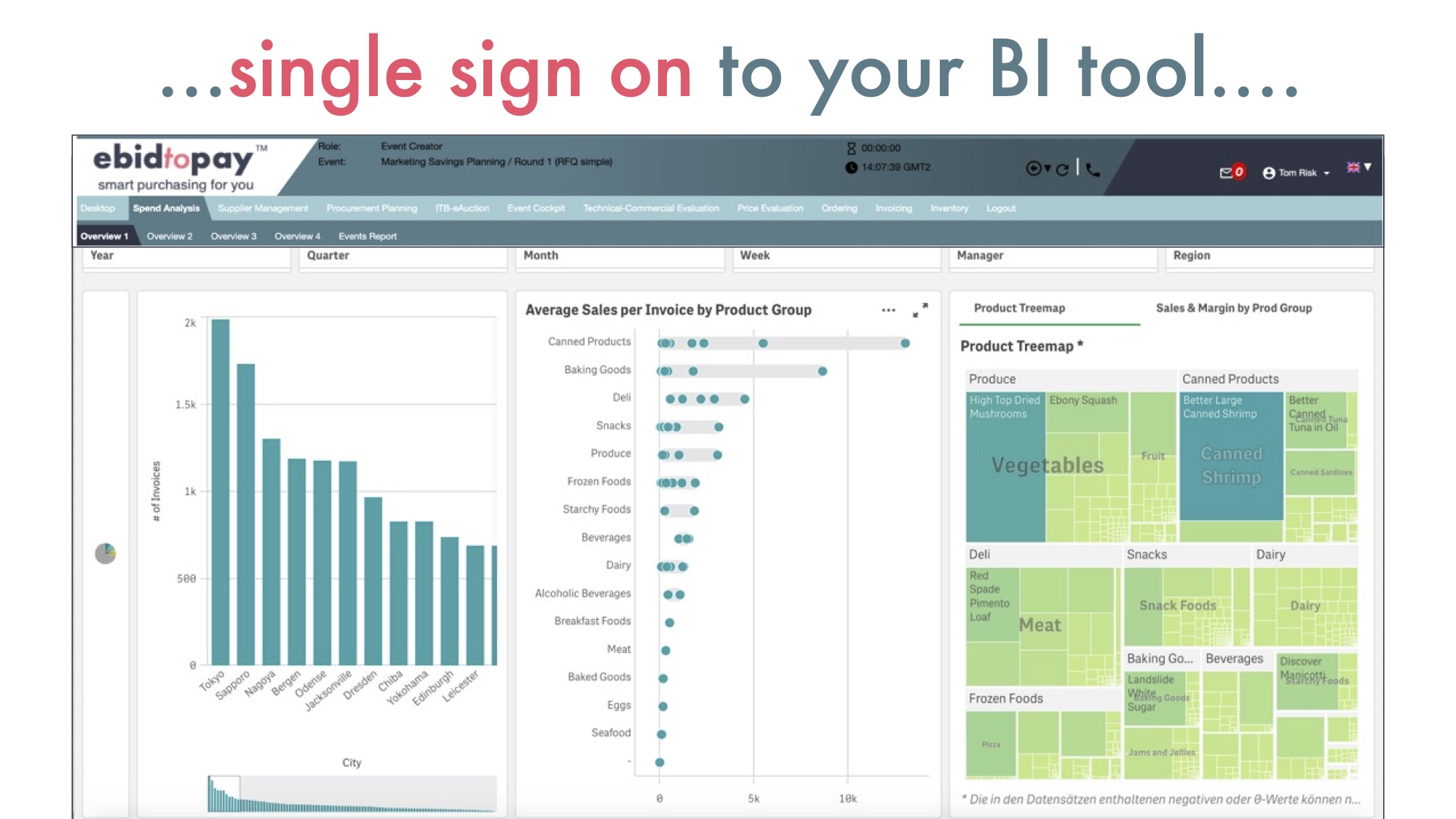 Contact us via the menu "CONTACT" for a web based demonstration or get directly via the menu "FREE TRIAL - START SAVING TODAY" your free trial license. We will create for you immediately your own test environment that you can use free of charge for 6 weeks for RFQs, Auctions, etc.